When the government decided against excluding international students from immigration targets through the Higher Education and Research Act, the higher education sector reacted with dismay. Now we are hearing that the Conservative manifesto commitment to cut net migration to tens of thousands is to be repeated. Responsibility for making international students and staff feel welcome in the UK must therefore fall to universities themselves.
Government decisions are sending out the wrong message to the rest of the world. This is a shame, since international students and academics who come to study or work in the UK have greatly enhanced the higher education sector, British society and our economy. They also help make the UK a world leader in innovation, scientific research and collaboration.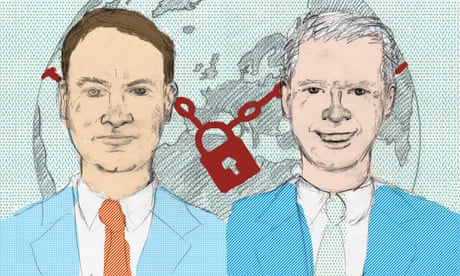 Tough UK visa rules and harsh rhetoric have seen numbers plummet. Two vice-chancellors tell Anna Fazackerley why they think the tide may be turning
But the education select committee [pdf] recently reported that the number of EU undergraduates had dropped by 7.4% over the past year, and this is likely to continue amid Brexit uncertainty. This was confirmed by Hobsons' research last year, which found that 36% of prospective international students said they would be less likely to study in the UK after the Brexit vote.
There is comfort to be taken, however. This year's annual survey of more than 27,000 prospective international students found that only 13% were less interested in studying in the UK. This may indicate that sentiment towards the UK is less negative now than it was nine months after the referendum.
Our research also showed that sector-wide publicity campaigns aimed at promoting UK universities as welcoming destinations such as #WeAreInternational and #LondonIsOpen were having a measurably positive impact – 84% of respondents said these campaigns had persuaded them that the UK was welcoming. It confirms that more can be done by universities and by all of us with an interest in UK higher education to encourage international students to keep on coming. It's in the country's interest as well – according to Universities UK, international students generated some £11bn for our economy in 2016.
There are a number of practical steps that universities can take to try to ensure that international students keep coming to the UK. We know that when choosing a destination, overseas students are motivated by how welcome they feel. Universities should build on the success of campaigns like #WeAreInternational by expanding these efforts. We believe that projecting a strong, welcoming message in all marketing materials through digital campaigns, social media and on the global stage could help attract some of the students considering studying in the US to the UK.
There are many other factors besides rankings that influence international students' perceptions of quality, and there is potential to appeal to overseas students by demonstrating the strength of an institution's offer in alternative terms. Highlighting teaching quality, staff qualifications and student satisfaction in all communications with prospective international students during their enquiry and application journey can have a significant impact.