ACT - The Association of Christian Teachers
for Christians working in education
School doing well on mental health
School doing well on mental health
Statistics show that one in 10 children – or an average of three children in every classroom – has a diagnosable mental health problem, and 70% of children and adolescents who experience mental health issues have not had appropriate interventions at a sufficiently early stage.
It is against this backdrop – and the school funding crisis – that Highgate primary school has transformed the usual pastoral care function with an innovative new grassroots model that has achieved incredible results and made it the winner in the health and wellbeing category of the 2017 Guardian Public Service Awards.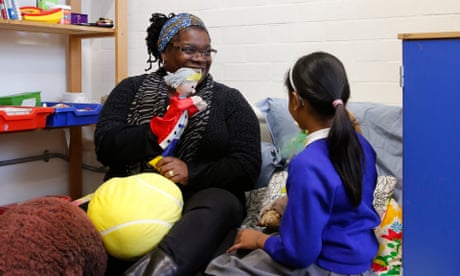 Bullying, problems at home or even the election Donald Trump – the world can be a stressful place for children. Fortunately, counselling services in schools are helping young people cope with such issues and more serious conditions             
One in four children at the school is eligible for the pupil premium grant, 30% receive free school meals and a high proportion speak an additional language; more than 40 other languages are spoken at the school. Issues that have affected some of the schoolchildren include bereavement, divorce and domestic violence.